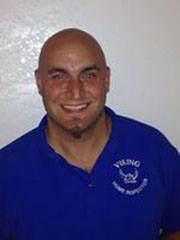 Steve Twedt
Washington State Inspector #1206
With 30+ years in the construction industry behind me, homes are my passion. In the past, I've been able to find great profit in investing and flipping homes. This experience gives me perspective in the housing industry. My decision to become a home inspector was a no brainer. I have great insights, and the ability to make the most of budgets where they matter most. I welcome the chance to inspect your current or potential home to help make the most of your investment. I'm a no-fuss, no-muss kind of guy and I find great joy in helping others.
As a husband, father of 3, and Grampy to 1, I understand the importance in building your nest, placing equity where you will receive the most value, and securing a safe dwelling for your precious cargo. When I'm not inspecting, you can find me in our family-owned metal fab shop. In my down time I enjoy vacationing with my family, buying in on a poker game, or camping with my buddies.
---